By: Wojtek Oleksiak | Courtesy of Culture.pl
From : 4 until 16 November 2014 | Gdansk | Poland
No matter what kind of contemporary jazz you like most, Jazz Jantar Festival 2014 has a captivating programme that showcases the true stars and gems of every single genre of jazz. Still not convinced? Check out 5 reasons to book your ticket today.
1. It starts off with the Robert Glasper Trio
Robert Glasper is a Grammy Award winner, and one of the most revolutionary and visionary musicians in the world today. His career proves that a true genius can make any artistic decision he wishes, and the outcome will still be of such good quality that critics and audiences will immediately appreciate it. Until 2007, he was considered an icon of avant-garde contemporary jazz, and one of the prophets of a new revolution in improvised music. Surprisingly, since 2012, he has recorded two albums (Black Radio and Black Radio 2) which consist of neo-soul and R&B songs and feature  celebrated artists such as Erykah Badu, Bilal, Common, Norah Jones, Jill Scott, and Snoop Dogg. Sounds like a step towards commercialization? Not at all! Both albums were widely acclaimed and regarded as some of the most fresh and refined 'collaboration albums' of all time!
2. It presents jazz saxophone in every incarnation possible
First of all, Jazz Jantar 2014 is headlined by the Branford Marsalis Quartet and the James Carter Organ Trio. No need to present them, as they have already established themselves as institutions in contemporary jazz. Listening to them live is one thing that everybody should do at least once in their life.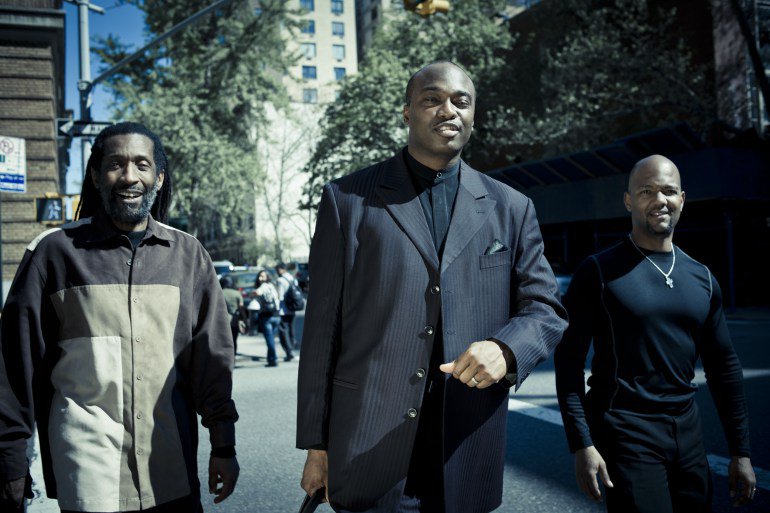 But there is so much more to it than that! For example, Rudresh Mahanthappa with his incredible Gamak project, which blends avant-garde and ethnic influences. There is also the revolutionary female Dutch saxophonist Tineke Postma, of whom Terry Lyne Carrington said that "she animates your mind, touches your soul and pleases your ears".
3. It is the real deal for avant-garde lovers
Gdańsk, as well as Sopot and Gdynia, have a prolific history of being cradles of freedom, in many meanings of the word. These are the places were Solidarność was founded and started its march to freedom, but also where many avant-garde artistic movements – such as yass, the Polish version of dada-jazz – had their beginning. This is why Jazz Jantar, honouring this legacy, offers the greatest selection of improvised avant-garde music you can imagine. The list of names is just stunning: Colin Stetson, Rob Mazurek, Matana Roberts, Steve Lehman, and Selvhenter. The first four need not be introduced for the same reason as Branford Marsalis and James Carter, while Selvhenter is an undiscovered gem that is not to be missed! Matts Gustafson said of them:
An absolute rockin' Danish outfit using material from extreme noise, free jazz and creative rock to build a sound and energy that is giving new perspectives on alternative music! Gushing and pumping drums that interacts with the distorted trombone and lays the fundament for the sax to move and create within. Inyourface and without compromises – using poetic beauty and complex structures as building blocks for their music.
Colin Stetson's concert will be based on his stunning latest recording New History Warfare vol. 3: To See More Light, while Matana Roberts' show will be her only one in Europe this year!
4. It offers premieres of Polish jazz's finest albums
Just like every year, the 2014 edition of Jazz Jantar offers a few of the most significant Polish album premières. This time, it is one of the most characteristic pianists in the world – Sławomir Jaskułke –  presenting his brand-new record titled Sea. His live performances are sensational and have earned him a lot of attention not only in Europe but also in China, Hong Kong and Israel.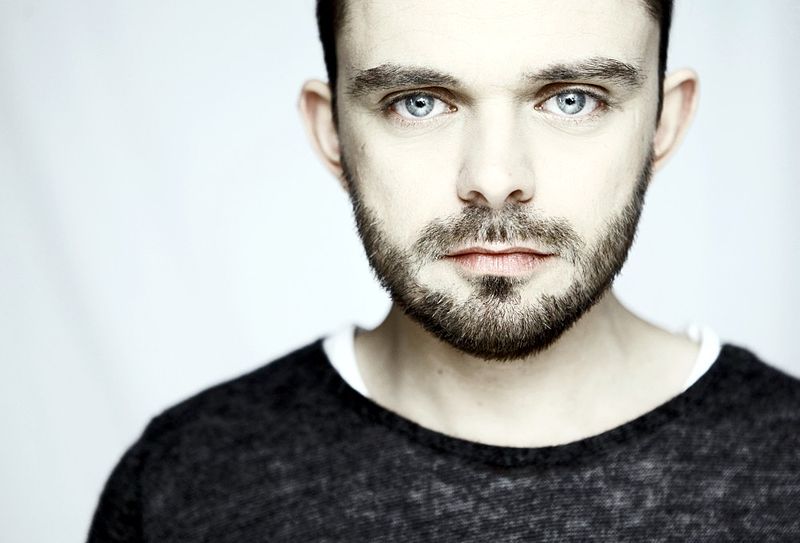 The second remarkable première is an album by Maciej Grzywacz, an exceptional Polish electric guitarist. His latest album P S D N Quartet was recorded with a true dream team, composed of the stars of Scandinavian jazz: Jakob Dinesen (Denmark), Daniel Franck (Sweden) and Håkon Mjåset Johansen (Finland).
Last but not least, Joanna Charchan comes back to Poland after many years spent in Germany, bringing her current German ensemble with her to present her new project. Joanna Charchan was one of the most active musicians in the yass movement and remains a significant personality in contemporary European jazz.
5. It takes place in Tricity
The concerts will keep you busy every evening, but there is still a lot of free time to fill in between. Good news – Tricity is one of the best places to visit in Poland, composed, as its name suggests, of 3 different cities. The largest, Gdańsk, is known for its lovely architecture, and its history of being a part of Hanseatic League, as well as the place where the history of democratic Poland began (it's the home town of Lech Wałęsa and the place where the biggest and most decisive strikes took place).
Right beside Gdańsk is Sopot with its long, sandy beaches, bike paths along the seaside, charming villas and numerous restaurants, clubs and cafés that will make your time unforgettable and relaxing.
Finally, you can go to Gdynia – the fastest developing of the three, a city that often comes first in rankings of the best cities to live.
No doubt, Jazz Jantar is the best destination for a jazz fan in November. For more information, a full programme, and ticket sales, please visit Jazz Jantars' homepage.
Last modified: July 15, 2018