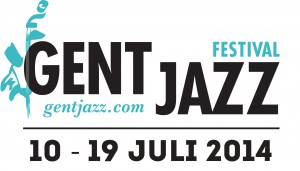 A long-held dream comes true, says Director Bertrand Flamang of Ghent Jazz Festival. ,, We have managed to get Darcy James Argue's Secret Society to come over to Ghent."
The Belgian festival had the American big band on the wish list for a long time, but it is very expensive to bring such an orchestra to Europe. But in addition to Ghent three other festivals that are members of the International Jazz Festival Organization (IJFO) have booked Darcy James Argue's Secret Society in July. And the four organizations share the cost.
The famous big band will also play at the festivals North Sea Jazz (Rotterdam), Istanbul and Vittoria-Gasteiz (Spain). And due to the cooperation between the four festivals the large orchestra can come over from the United States, says Bertrand Flamang. He calls the Canadian Darcy James Argue a brilliant composer who with his Orchestra is a great promise for the future of jazz.
The city of Ghent is particularly proud of the fact that Unesco has granted it the title Creative City of Music. The Organization of Ghent Jazz is aware of it and tightens each year big names to the festival, which from Thursday 10 to Saturday 19 July. There is music on seven of the ten day period, many jazz, but to the end of the festival other musical styles also get attention.
Because Ghent is a member of the IJFO the organization can bring the quartet of Manu Katché, Richard Bona, Eric Legnini and Stefano Di Battista on stage. These four famous artists have long wanted to perform with each other. IJFO, the world-wide organization of the largest jazz festivals, allows them to do that this summer.
Two interesting duo's are also on the schedule in Ghent. Pianist Chick Corea and bassist Stanley Clarke made furor in the 1970s with the jazz-rock band Return to Forever. In 2011, the band did a reunion tour and played in Ghent. Now, the two artists return to Belgium with an acoustic impression of the music of that time.
Music of this time will come from the duo Brad Mehldau and Mark Guilliani. They will bring music from the album Mehliana: Taming the Dragon  on stage. Pianist Brad Mehldau plays on Fender Rhodes, synthesizers and laptop. Mark Guilliana against game and support with drum sounds and electronics. Modern sounds by musicians that have an open ear for changes.
Other famous names on the 13e Gent Jazz Festival are: Joshua Redman, Dave Holland, Bobby McFerrrin, Ibrahim Maalouf and José James.
More information and tickets: www.gentjazz.com
Last modified: July 15, 2018