Spanish label Clamshell Records has launched a series of Avant-garde CD productions under the title "The Vector Series.
The aim of this series is to publish and promote advanced jazz projects where free improvisation is the key. Label head Pablo Correa states that Jazz is music that, by its own definition, feels in its core the need to constantly develop itself. For this reason we have started a quest to produce innovative sounding productions without any conditions except the creativity and quality of the musicians.
We want to avoid music, and especially jazz, from becoming a stylized catalog that frames every musician, collective and composition… To stop repeating the standards which seem to be the suitcase every jazz musician has had to carry throughout the decades.
Correa goes on to say that if labels present the audience (for either, economic reasons, fear of a lack of immediate commercial success or simply fear of the new) with products made within closed and over-repeated formulas, the audience will ask for more of the same, they will get confused with new forms of expression and herein lies the difficulty to program new music. We should remind ourselves that the art will always develop and move forward.
The above philosophy is the essence of the Vector series: 'In a aeronautics context A Vector points the way. It's not about achieving a known or idealized goal. When an artist finds the direction of his work he follows it ad infinitum to develop his work , so that it never tires out'
Below you will find a brief description of the current releases in the Vector Series: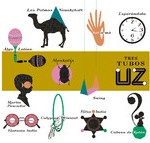 UZ Wind trio settled in Madrid, with Soprano Sax player Chefa Alonso at the head, matched by Marcos Monge (Tenor Sax and Bass Clarinet) and Miguel Bestard (Bass Horn). Intricate original compositions, where the melody encourages the most unexpected free improvisation. CD: TRES TUBOS (CR06) © Clamshell Records, 2011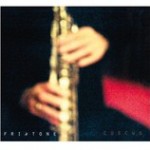 FRIKTONE Fito Ares (Soprano Sax and Flute), Risto Vuolanne (Upright Bass) and Fernando Lamas (Drums) make an eclectic trio, located in A Coruña, where the differences fit each other perfectly. A clean and surrounding sound with a thickness capable of filling any gap. The free jazz takes a new aesthetic meaning with them. CD: CUS (CR07) © Calmshell Records 2012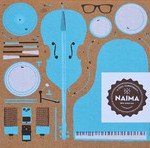 NAIMA Three Valencia musicians, Quique Ruiz (Keyboards), Luis Torregrosa (Drums) and Oscar Cuchillo (Upright Bass). The years of experience of this trio have shaped a style of their own that reinvents itself in every album and goes forward in the search of a rawer sound, groundbreaking any style. CD: A TRÍO CONSPIRACY (CR09) © Clamshell Records 2012
DOMINIC LASH / RICARDO TEJERO They played together with great improvisers: Richard Barrett, John Butcher, Evan Parker, William Parker .. or drummers Steve Noble and Mark Sanders, beginning to play as a duet in 2008. Together they explore a wide range of sounds from the energy of free jazz, to the exploration of sound textures or more abstract and reductionist discourses, CD: SOUTHVILLE, SUMMER (CR11) © Clamshell Records 2013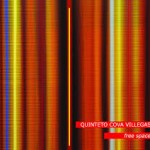 QUINTETO COVA VILLEGAS A group that seems to come from another world and recreate music from his vision with improvisations created from nothing, … A sound soft in some areas sharp in others, with the voice of Cova taking it by the hand almost all the time. CD: FREE SPACE (CR12) © Clamshell Records 2013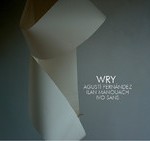 WRY: Agustí Fernández/Ilan Manouach/Ivo Sans (Piano, Sax & Drums). The WRY ensemble proposes a three-way conversation and invites each listener to both bear witness to and become complicit in this difficult exercise. Time flows while the piano, the drums and the soprano sax speak and listen to each other. A true sounds experience. CD: WRY (CR13) © Clamshell Records 2013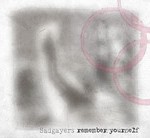 SADGAYERS A trio of great young musicians, Allan Gibbs (violin), Kevin Saintson (piano) and Hans Bergman (stick), but deal with guitar, bass, drums, percussion, singing,… and now joining Matt Rodriguez (guitar). We must attend a long list of genres and influences to classify this group: "ambient", "post drone", "progressive rock ", "minimalism" o "classical". CD: REMEMBER YOURSELF (CR10) © Clamshell Records 2012
For more information: www.clamshellrecords.com
Last modified: July 15, 2018