The Samba Meets Jazz Workshops, directed by Brazilian-born, multi-Grammy Nominee Nilson Matta (bassist for, Trio da Paz and Luis Bonfa) will be returning to Europe this April. Following the success of last years workshops in Palermo, Italy. The coming workshops will take place from April 16 to 21 at Studio Bleu in Paris France and once again be under the direction of Nilson Matta.
The workshop offers a 5-day vocal and instrumental workshop for adults of all levels and musical backgrounds. Samba Meets Jazz Workshops have been organizing international workshops for the past nine years. Spring 2017 marked their inaugural program in Europe (Ferrara, Italy) after 5 years of programs in Brazil. Since then their European programs have included workshop programs in Ferrara, Lisbon, Portugal and Sicily and have drawn students from Italy, France, Switzerland, Belgium, Turkey, Austria, Norway, Portugal and the United States.
Samba Meet Jazz Workshops, based in the U.S, is one of the very few programs worldwide that specializes in integrating Brazilian music studies with jazz. The workshops artistic director, Brazilian bassist Nilson Matta is known as a force in the evolution of Brazilian jazz in the United States and has played, performed and recorded with Brazilian icons including João Gilberto, Hermeto Pascoal and Luis Bonfa, not to mention his longstanding engagements with jazz luminaries Joe Henderson, Don Pullen, Kenny Barron, and YoYoMa (Obrigado Brazil).
Working directly with Matta, instrumental and vocal participants will learn authentic rhythms, harmonies and phrasing of the various styles of Brazilian music – from the well-known bossa nova and samba to baião and more. SMJ Executive Director, Alice Schiller stated: "Whether your a vocalist or instrumentalist, whether your new to Brazilian music or seeking to enhance repertoire and skills, this is a unique opportunity to learn from the source."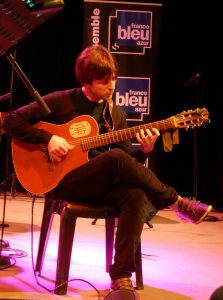 Joining Matta as part of the faculty will be renown Brazilian jazz guitarist and pedagog Nelson Veras. Born in Brazil in 1977, Nelson Veras developed a unique style based on a mix of classical guitar, contemporary jazz and his Brazilian roots. Nelson moved to France at the age of 14 and instantly drew the attention of a large audience after performing on a special TV show where he played with Pat Metheny. When he was 16 he formed his first band, a quartet with Eric Barret, Michel Benita and Aldo Romano, with which he performed at renowned festivals such as Jazz in Marciac and the Nice Jazz Festival. At the same time, he was part of Aldo Romano's band with Palle Danielsson and Stefano Di Batista, and joined Michel Petrucciani's sextet 'Young Lions'. Since this time Nelson has built an international career as a leader and sideman having worked and recorded with such artists as Aldo Romano with Palle Danielsson and Stefano Di Battista including his recent duo release with American guitarist Jonathan Kreisberg. Also, Nelson has also performed with Brad Mehldau, Gary Peacock, Lee Konitz, Daniel Humair, Magic Malik, Steve Coleman and Mark Turner, to name just a few.
As an Educator, Nelson has given countless workshops all over the world and has been a teacher at the 'Conservatoire National Supérieur de Musique et de Danse de Paris' (CNSM) and is on the faculty of the internationally recognized American School of Modern Music in Paris, and Codarts in Rotterdam.
Also on the faculty in Paris will be Belgium based Saxophone player John Snauwaert. During his career John has traveled extensively and performed with jazz masters as Lowell Fulson, Isaac Hurley, Gene Bertoncini, Bob Mover, Gary Smulyan, Nilson Matta, Dick Oats, Roni Ben-Hur, Jeff Gardner.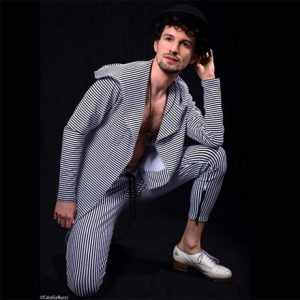 Adding an extra dimension to the team this year in Paris is Brazilian Tap Dance and choreographer Felipe Galganni. Originally from São Paulo, Brazil, Felipe Galganni started his training in dance and theatre at the age of 10. Mentored by Heather Cornell (Manhattan Tap), Felipe moved to New York City in 2010 to further his education in tap. Since then he has had the honour of working with such great names as Tony Waag, Max Pollak (Rumba Tap), Chikako Iwahori, Lynn Schwab, Ray Hesselink, Michelle Dorrance and Derick K. Grant. Felipe has performed at Lincoln Center, Symphony Space, Joseph Papp's Public Theater (Joe's Pub), The NY Summer Stage, The Citigroup Alvin Ailey Theater, The Cotton Club, The Metropolitan Room, The Bronx Museum, The New York City Center, Lavo NYC, Arlington Club, and others. As a Team Leader of New York's Tap City festival, Felipe was interviewed by NBC Channel 4 in 2014. In 2018 he was awarded the prestigious Machado de Assis medal for his work fusing tap dance with bossa nova and other Brazilian rhythms.
The Samba Meets Jazz innovative tap dance program merges the study of traditional Jazz with Brazilian and Latin jazz.  Tap dance is an expression of rhythm, articulation, melodic interpretation and phrasing. With this in mind, tap participants will have a unique opportunity to further foster their skills by interacting and working with members of Samba Meets Jazz' music faculty.
Samba Meets Jazz Workshops, now in its 10th year, is committed to making its programs accessible to all who have a passion for the music. Special rates have been set for European participants and college students, educators and working musicians are eligible for discounts.
Full details on the complete faculty and prices can be found on the Samba Meets Jazz Workshop website here.
Editors Note: Keep an eye out in the coming weeks for a feature interview with Nilson Matta and Nelson Veras on this platform.
Last modified: March 3, 2020