New Jazz Focus Podcast – New Album Comments…
Show Notes:
Introduction:
Welcome to the New Jazz Focus Podcast Show. Firstly, I really appreciate all the physical submissions that I receive on behalf of Jazz in Europe. Coming from Individual artists, Jazz industry publicists and record labels – thank you so much. 
I've been in love with Jazz since childhood, listening with my Dad to his growing album collection, My Dad once shared some great advice  – "Never lose the joy of Jazz, by allowing yourself to become cynical or pompous about Jazz, and never wear this as a badge of honour, be humble and embrace the changes that Jazz music will always offer!"
My joy of Jazz music continues and I am constantly amazed as I listen to the depth, width, and the continuous evolution of Jazz. The mixes of historical roots melding with multiple interpretations from younger new artists as they develop and draw upon their environment and its influences. Thankfully, choosing to express via their inner creative well-spring…Presenting their vision of what Jazz is for them today and into the foreseeable future. 
Now – on with the show.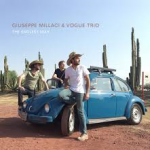 My first album choice in this episode is "The Endless Way" by Giuseppe Millaci & Vogue Trio. Release date: November 15th 2019, through HYPNOTE Records  The album is a condensed version of emotions that subtly blend into masterfully performed music. All the tracks are passionate, inventive and sensitively performed by Giuseppe Millaci on bass, Amaury Faye on piano and Lionel Beuvens on Drums. For me, this is especially shown through the interpretation of the track: 'Mi Ritorni In Mente' ( You come to my mind, again). Originally the track was released in 1970 by the Italian singer Lucio Battisti.
(Our sponsor for this show is the JazzInEurope print magazine produced by Jazz In Europe Media)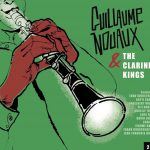 The second album is a self-released 2 x CD album with great liner notes, from the well-know French drummer Guillaume Nouauxand. Due out on November 28, 2019. It's titled: Guillaume Nouaux & The Clarinet Kings. And can be directly purchased from his website. The album features some of the best classic jazz scene clarinet players from all around the world. Guillaume is well-known with multiple awards, as an author, professor of jazz music, teachers master classes and has participated in the recording of over  80 albums. I chose 'Stealin Apples' from CD 1 – originally performed by the bandleader, arranger and pianist Fletcher Henderson and his Big-band in 1936. Henderson also arranged music for Benny Goodman who released this track as well. My second choice from CD2 is 'Moonglow' – made famous by Cab Calloway and Benny Goodman. It also had vocals added to it by the McGuire Sisters and re-energised the song, and was often used in films. A great album to add to your classic jazz collection.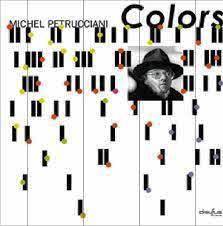 Now, onto the stellar French pianist Michel Petrucciani "Colors" recently (Oct 25, 2019) re-released on Dreyfuss Jazz/BMG as a 2-CD Compilation album with beauty liner notes and images. I chose "Colors" from the first CD, is the title track, and because it beautifully showcases Petrucciani's ability for music synaesthesia. In an interview with Liberation magazine, Petrucciani explained; "So, for me the A is green, the C is red, the G is blue, the E is brown, the F is a yellow, and so on."  Throughout his career, his musical color palette became more defined. My second track of choice is from the second CD and is titled 'Petite Louise' – dedicated to his goddaughter, who was the daughter of his agent Bernard Ivain. I really enjoyed the harmonic subtlety and sophistication of this track. It's hard to summarise the talent of Michel Petrucciani – here goes; this little, yet Big man was both a true piano Pavarotti and a Piccasso of Jazz – thank you Michel Petrucciani for all you have given us. (My thanks to Joe Baxter for sending me this early Christmas gift.)
I hope you enjoyed the New Jazz Focus show, and of course, as always all the show notes and information for the artist's albums purchase links and artist websites will all be on www.JazzTalk.News podcast page – and you can also hear this podcast, others and new shows on Spotify, Google Podcast, Apple Music, and other Podcast services. 
This is Nigel J. saying thank you for popping in,  listening, and allowing me to spend some quality time with you within your busy life, and Getting Totally Jazzed with JazzTalk News. Need more? Why not check out our other episodes.
I look forward to sharing with you again soon… 
Why not check out the other podcast in this years  JazzTalk.News  series:
Last modified: November 12, 2019