Nigel J. EiC @ JazzInEurope and producer at JazzTalk.News  – Nigel J. Interviews Claudio Cappellari who is currently co-director of moods jazz association and founder of the moods digital project.
In March 2017 Moods Digital began documenting every possible show that performed at the club. On September 8th 2017 Moods launched the Moods Digital platform with an archive of 60 shows and a plan to stream 350 broadcast shows per year. This target and archive have now been surpassed.
Music fans from all over the world can now watch broadcast concerts either live or on demand, through a competitively priced subscription system. Subscribers choose when and where to watch Moods concerts, either on their mobile, tablet, computer, Roku or Smart TV devices.
My Guest – Claudio Cappellari is currently a Co-director of Moods and is key in helping bring parties together and overseeing all the technical requirements needed to deliver first class HD live streaming to a global audience and the archived content via Moods Digital. Claudio' s background is well grounded for the task. Since the 1990's as an early pioneer of streaming-technology, his company live-streamed concerts from major festivals such as Montreux Jazz Festival, the AVO Session and the German New Pop Festival.
Claudio is also a well-accomplished performing musician as well as a technologist, very forward thinking and passionate about supporting the artist. With this set of blended skills, I can see why he holds his current position at Moods.
The difference with Live concert streaming is that you can have the same immersive music listening experience utilising the current technology that they already own. The smartphone, tablet, computer or smart TV. Couple this with your existing broadband package and now Jazz lovers can immediately have access to the entire continuously growing library of concerts and all further content on www.moods.digital. All content can be viewed in Full HD and with the perfect mastered sound all for less than 20€ a month.
What about the Musician-artist-band?
In a world where it's getting more and more difficult for musicians to generate income from the recording industry, through this initiative Moods created a very fair revenue-sharing system by offering artists 70/30 partnership in the revenues from subscriptions, with all costs covered by Moods. The revenue portion of Moods' 30% is used for online studio operating expenses.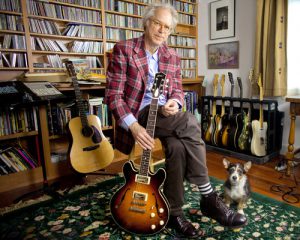 Once again JazzInEurope will be Live Streaming on its platform in partnership with moods digital.
the  FULL FREE LIVE JAZZ CONCERT – the BILL FRISELL TRIO Tuesday, February 26th, 2019 – 8:30 pm Zurich local time.
LINEUP
Bill Frisell g, Tony Scherr b, Kenny Wollesen dr
In Spring 2018 Bill Frisell played Moods together with Thomas Morgan, he played a breathtaking concert and left behind an amazed audience. Now Frisell – one of the most influential and innovative jazz guitarists of the 90's – is back with his trio. When the guitarist performs with Tony Scherr and Kenny Wollesen, it is impossible to predict in which direction the concert will head: song for song it will be decided what comes next; that could be tracks from Frisell's countless albums, standards or other songs, which match the mood and the audience.
Why not check out the other podcast in this years  JazzTalk.News   series:
(JazzTalk.News uses the Photo by Jason Rosewell on Unsplash – as part of its logo design)
Great alternative:
Last modified: May 28, 2019