Tina May has a voice which lends itself to ballads where you can hear each and every nuance but also quirky numbers where the words trickle over each other. On this CD she sings numbers created around the words of American jazz singer, lyricist and vocalese exponent Mark Murphy with the Andy Lutter trio. Mark Murphy and Andy Lutter shared an admiration for Western Haiku. Some of the numbers are based around this writing methodology.
Murphy wrote some pretty off the wall lyrics and here these are taken and put together to create some intriguing numbers. The looser style of Western Haiku style (compared to the more distilled, contained Eastern Haiku) creates an ideal chance to play with rhythms – and here the combination of musicians and singer goes to town. Starting with the sensual  'Is The Circle Closing' which May delivers in a soft, delicate manner before 'Aiming At The Moon'  which is a soaring version of a song which begins with atmospheric vocals before May takes it up a quirky step and crosses the threshold from the mundane to the sublime in a matter of a few bars. Her slightly off the loop delivery makes this number as the voice soars, drops in some vocalese of her own and works the number out with the trio who incidentally, support with some fast delivered  and perfectly timed riffs from Andy Lutter on piano, Thomas Hauser on bass and Sunk Poschl on drums.  'Formerly Known as Moon' is cheeky, naughty and contains a lot of bums out of car windows (don't believe me? Take a listen) and shocking old ladies which is of course a play on 'moon'. May's tongue in cheek delivery takes nothing away from the music and lyrics which are constructed in such a way as to allow plenty of chances for everyone to shine – and they do. May's scat/doodling/noodling is a treat on this number.
'Cafe Paranoia' is a gem of a number,  conjuring up images of cabaret, under the wall naughtiness and a smidge of sexy enticement , right down to the sleazy clarinet inserted by Uli Wangenheim . May shows again how adaptable she is and is perfectly believable as a 'dame non confit' . A gorgeous track, delivered with just the right flavour of temptation.
New York Skyline is a complex number which begins with piano, bass and drums and works into a descriptive opener, related to the listener, telling of New York and what it offers.  This number is  really several mini songs slotted together to created a cohesive whole. Descriptive tunes, instrumental  bits, slightly self indulgent patter and eventually the wholeness of the parts is revealed, centred around a middle vocalese section. I have heard vocalese before but not like this and for this reviewer, May delivered an education , showing how effectively the right voice can be used instrumentally. 'Sleepy People' is initially spoken over background vocals from Simone Arntz and tells of crazy people writing books, not having a sense of humour and the dangers of certain undesirables lurking around. ' Age Only Matters'  is quirky, and apparently only matters if one is a cheese. If you find it confusing, buy a cheese, unwrap it and give it a good talking to. So there.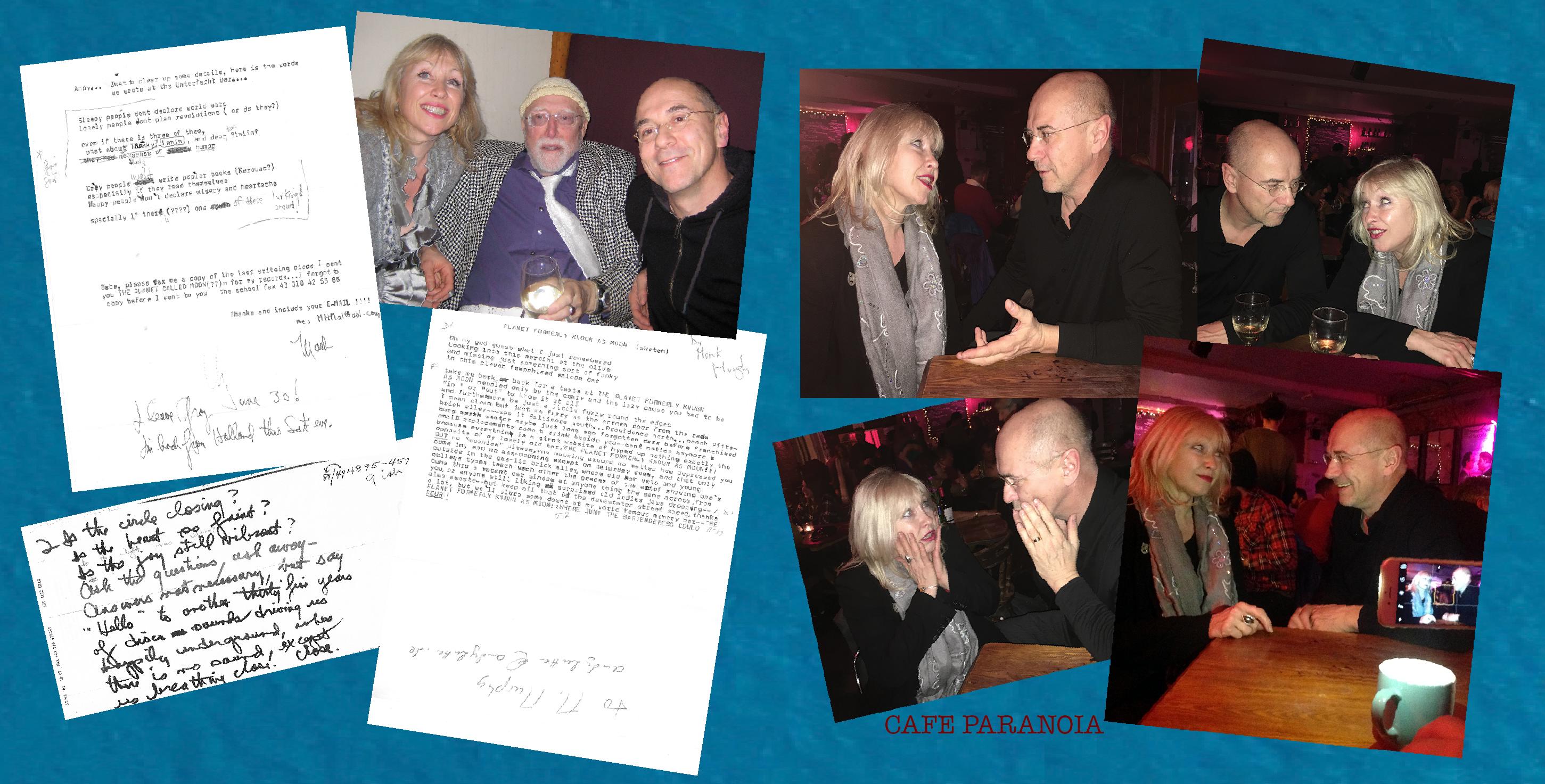 ' Less and Less'  is sultry with a lovely melodic piano line flowing under the lyrics and on occasion emerging to lead.  Lyrics such as ' And Time is like a funky fog, Where lies all circulate'  a love story and yet also a sad story, this one is lovely. There is a lovely piano surge before May delivers a lovely vocal section, again, demonstrating the voice can be used as an instrument – as long as you have the voice to use – and she does. This is simply a great number. ' Bop 'Til You Drop' is a tongue twister of a number, delivered with a sense of emergency words tumbling, music following in a waterfall of sound until the drum announces its presence and the mood switches to a boppy ( no surprise there) number, again with that extra instrument which is May's voice. Annoying keyboard then takes over and slightly spoils it ( well, at least for me) but there is redemption when the voice returns and competes ( out competes) easily. Enter the drums for a solo and then the fast delivered lyrics again. Excellent.  'After A Year' begins with quirky percussion before piano joins to create a deeper atmosphere and add layers over which the voice weaves   a tale of pictures, shades, colours and places. Long but a track full of developments and changes which makes it feel shorter and it does not lose interest.   Like the lyrics, it uses colour and intonation to create and build a textured, flowing schematic development. 'Tundraness', ' Put Yesterday With Today', 'If Anybody Asks' and 'Don't fall Apart' are 4 haikus put to very different musical styles and metres. ' Dance Slowly' begins with some terrific piano work from Andy Lutter  ranging from key bashing dexterity to a gentleness of touch which is completely beautiful and sensitive before major chords introduce the vocals which are sensual at first but sang in that knowing way of Tina's and sure enough, soon we are on a vocal journey ranging from deep chest notes to high, almost end of range soaring notes which she just nails. The middle section is instrumental and allows the trio to demonstrate their great jazz talents before Tina re-joins and four into one fit perfectly. There is a surprise end with a rendition of 'Tundraness' which just might floor.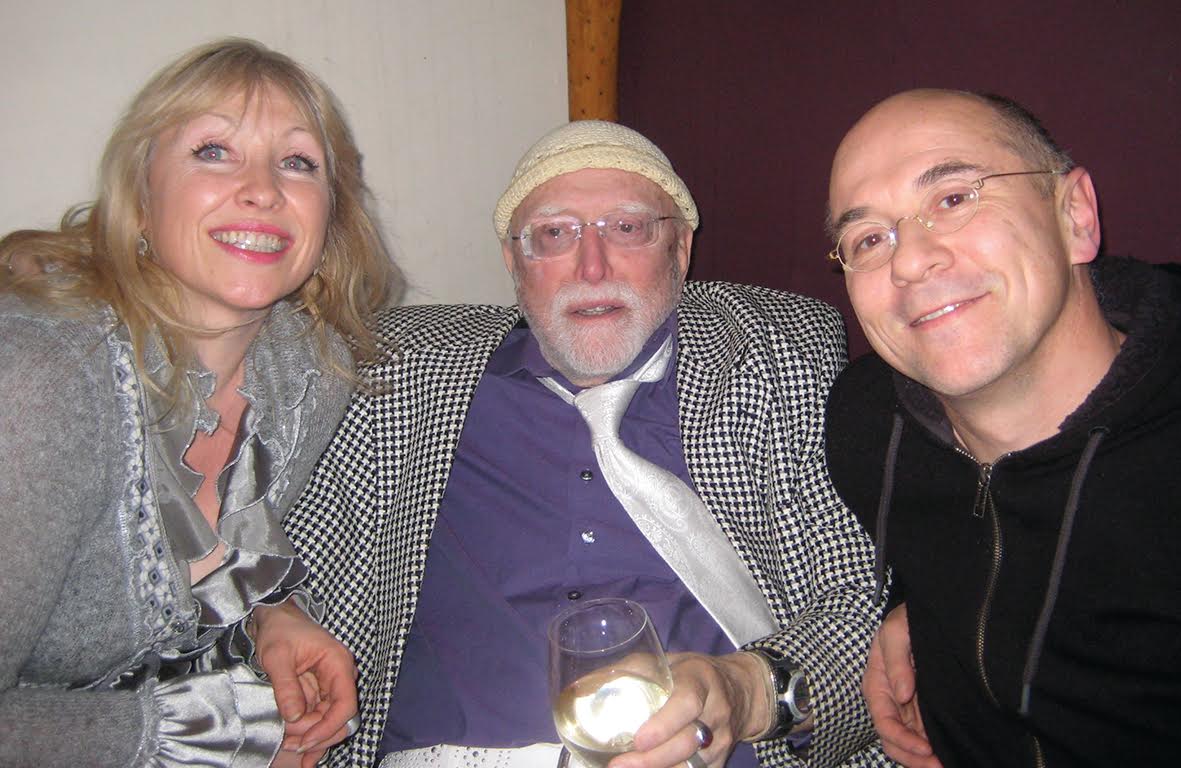 The different offerings on this CD feel special. The fact there is an actual Cafe Paranoia ( in Hamburg) may or may not be a coincidence but it would be good to think that little cafe witnesses all the different characters and stories told here by this musical combination. The short haikus offer the chance to include some of Tina May and Andy Lutter's own collaborations and these fit perfectly with Mark Murphy's material. What is great about Tina May's voice is the power behind it and the control she demonstrates over that power – like taming a she-devil, whether in upper or chest notes. She is one moment a street cat and the next a sensual jazz diva.  She can get a joke or a touch of wickedness in a number and can change in a heartbeat. There is a sense of understanding, a way of pitching the note so it grabs your attention which is almost devious yet totally captivating. I enjoyed this immensely although I have to admit, at first I decided it would not be my cup of tea – I had even turned down the chance to review it but was sent  it along with the immensely good Mark Latimer's 'White Sun'. However, I am a curious person and how fortunate the curiosity which compels us to press that play button. A worthwhile listen if ever there was one.
Personnel:
Tina May – vocals
Andy Lutter – piano
Thomas Hauser- double bass
Sunk Poschl – drums
Uli Wangenheim – clarinet on Cafe Paranoia
Label: 33 Jazz Records  & Direct Buy link
Images & more information about: Tina May
Last modified: July 15, 2018